This year I encourage everyone to be as natural as possible. How about not heading off to the store to buy Easter things. Instead try having a great natural Easter!
This way you can save money and prevent more plastic from invading your home. Win win if ya ask me!
Stop using those plastic baskets! Instead try looking for 2nd hand baskets that are natural looking. Even better use baskets you already have in your home. Use them over and over each year. We've been using ours for 3 years now strong!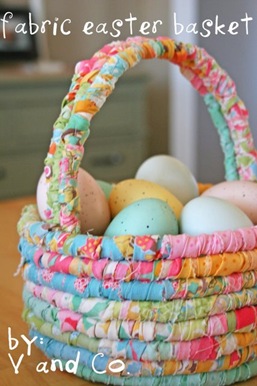 If your super crafty head on over to Moda Bakeshop and see just now easy this basket could be to make. So pretty!
How about starting a garden with your eggs? Any kid would love to make these! Talk about Eco friendly!
Instead of plastic Easter grass why not just use shredded paper? Take any paper from your recycling bin and run it through your shredder. Look how pretty this is! If the paper was printed with soy ink you can toss this right into your compost. What a fun idea!
There are plenty of natural dye kids you can buy. Be prepared to pay a pretty penny for them. Head on over to radmegan and see just how easy it can be. I would do it 2 days ahead of time so you have plenty of time to do this. Love these!
Get creative and use a white crayon to draw a design before you put the eggs into the dyes. I'm in love with natural theme's.
Fill those beautiful natural baskets with candy bought in bulk. Remember those foil wrappings can be recycled! Better yet try to avoid any packaging. Easter jelly beans come with no wrappings and have lots of yummy flavors. Plus you buy as much as you need.
This year make your own cards. Pull out the recycling bin and let the kids create their own cards. They can be as simple or complicated as you want. These look pretty darn easy to make.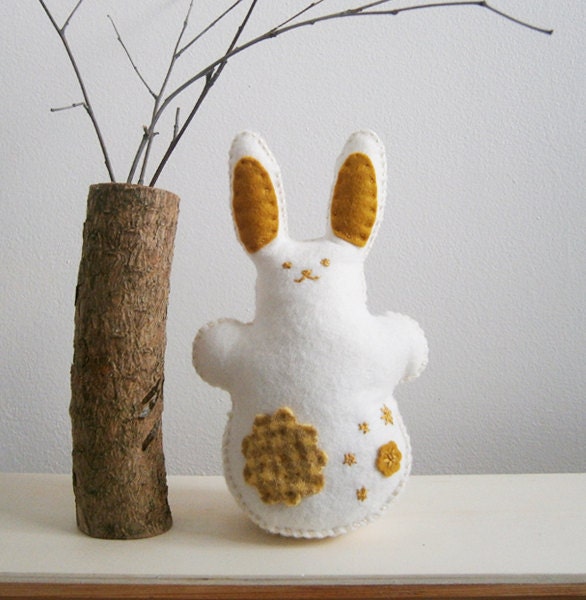 If your kids are old enough why not let them sew a cute bunny for each other. My 14 year old loves to sew her sister little animals. This one is so simple that even I could make it. Use left over fabric or even better a much loved T shirt that doesn't fit anymore. Get creative! Love the simplicity of it!
There ya go everyone. Go have a great creative and natural Easter!
Note:All these were found on Google images. Great place to find inspiration!