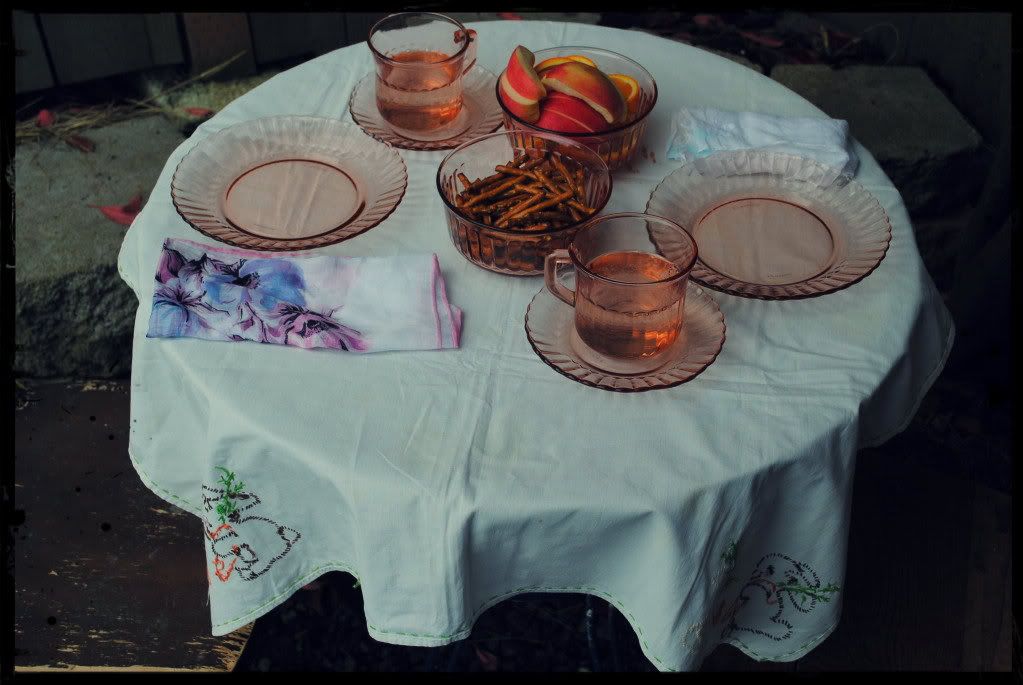 This weekend I found some beautiful pink glass dishes for only $2.00 for the whole set(over 20 pieces). I also found some vintage hand embroidered table clothe and napkins. The wonderful older lady said they were hers from childhood and only wanted to charge me .25 cents for each. So in total I spent $4.00 on everything. I snatched them up quick! Perfect vintage tea set for my girls. All these will be in my green house for a spur of the moment tea party. LOVE!!!
I set up the garden table next to the coop. Plum tree will give plenty of shade and the gals for plenty of company. Old table came from my moms which I spray painted blue, one old chair from my grandmother's place and the other was a $1 find at Goodwill. Whats better than a garden tea party? Nothing!

I would like to encourage everyone to try to buy used before you go spend the money on new stuff. This cute pink glass set would of easily cost me $20 or more if bought new. Sure the set isn't complete but its a tea set for 7 year old twins. All they care about is how cute the set is. And just think about it, no packaging what so ever! Buying second hand is just another form of recycling.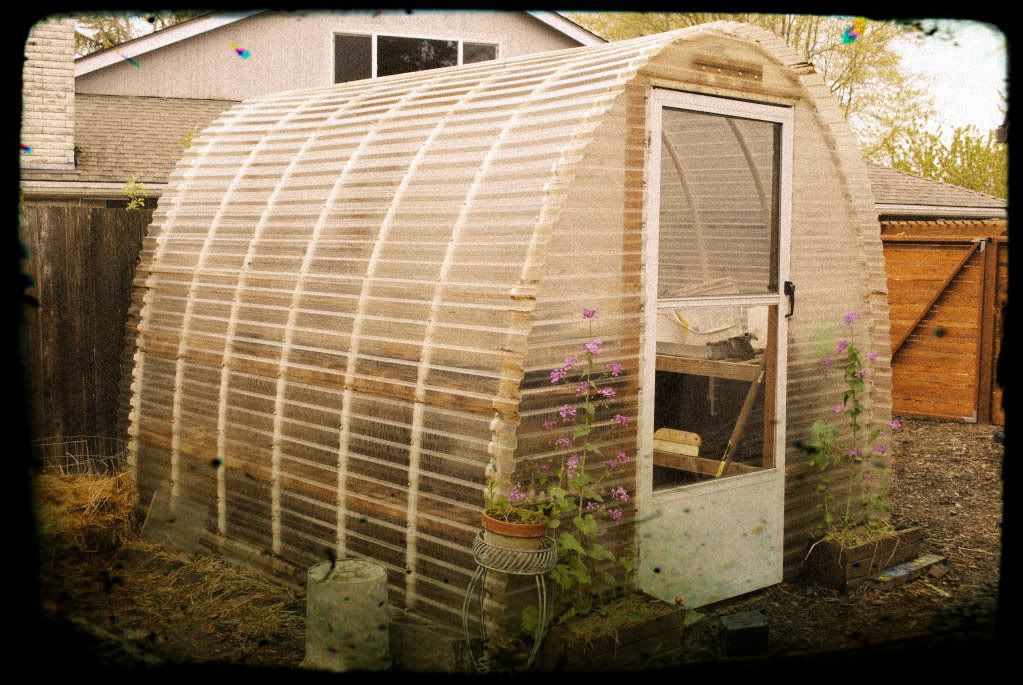 Since it was rather warm out I decided to clean the green house. I used my hose to wash off as much as the moss I could. I then used a large brush to scrub off the rest. No cleaners needed! Just some good old elbow grease. I not only saved myself money but also I'm keeping chemicals from my garden.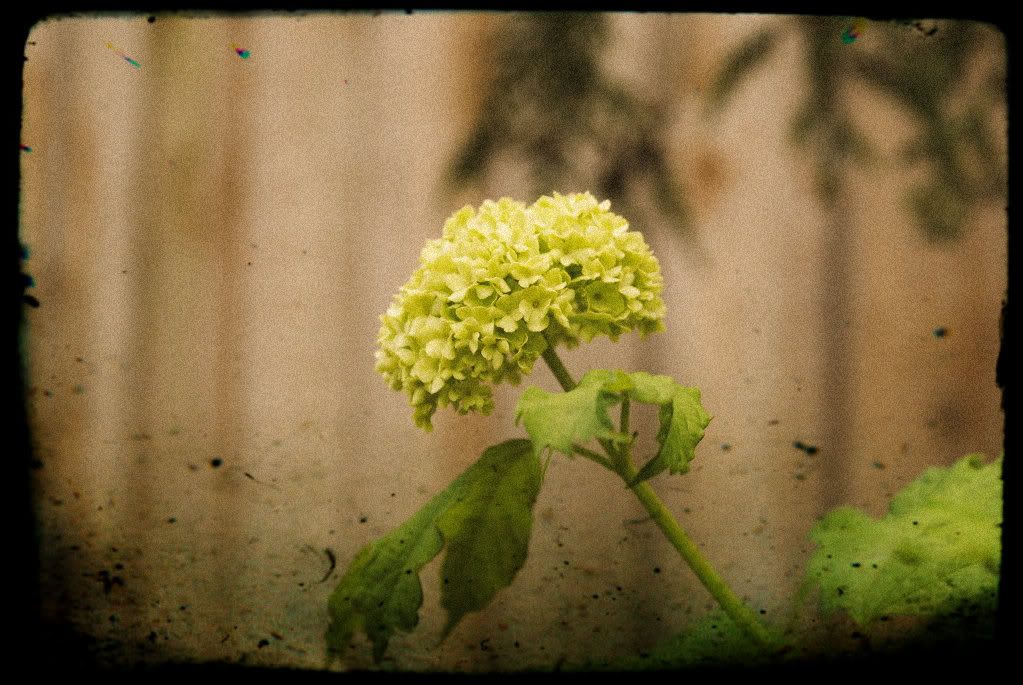 My snowball tree is getting blooms finally. Two years ago my neighbor gave me a start and it looks like it's finally happy in its new location. Woot!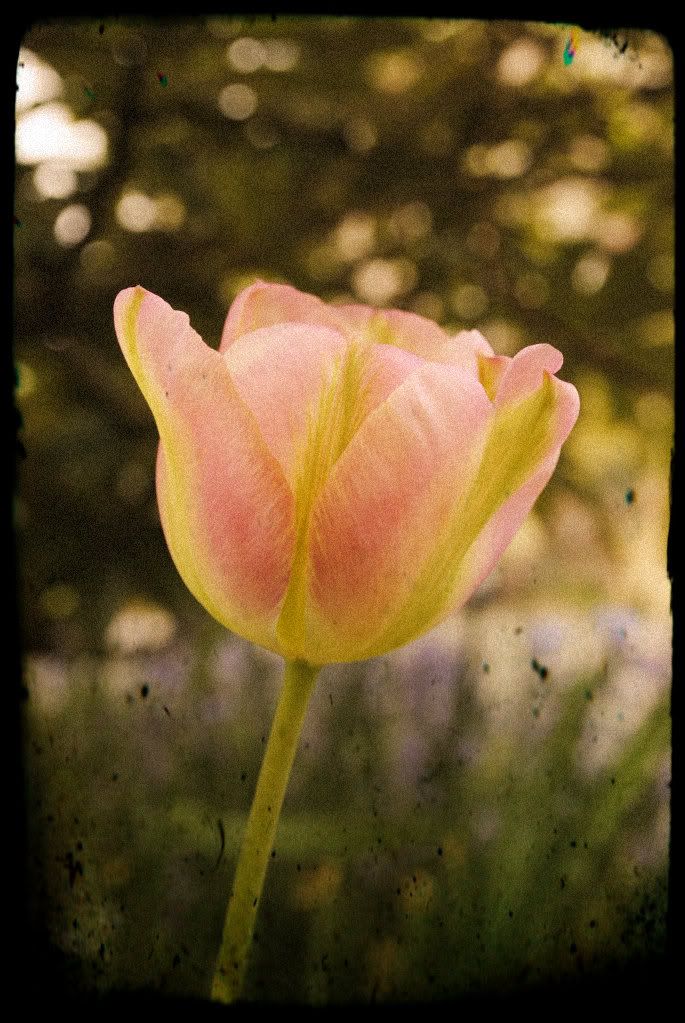 Just look at this lovely tulip. The colors are amazing! My neighbor has these in her yard and I think I might have to add them to mine as well. LOVE!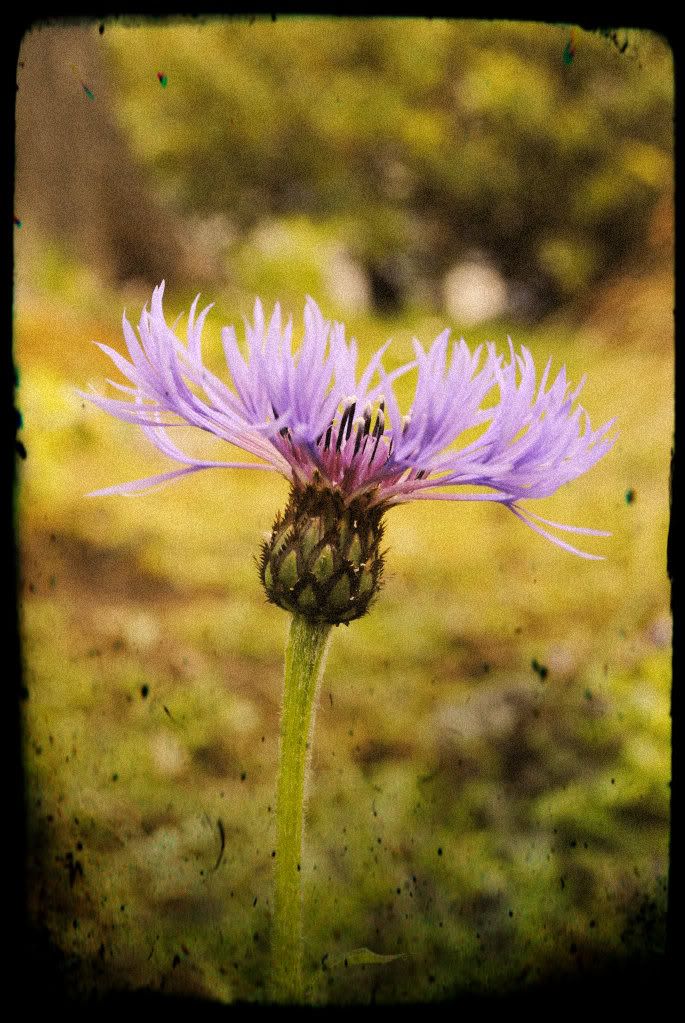 This flower is the most amazing thing I have ever seen. I really is the funkiest flower. I can see this in a fairy tale book. Love love love!
No words. Just look.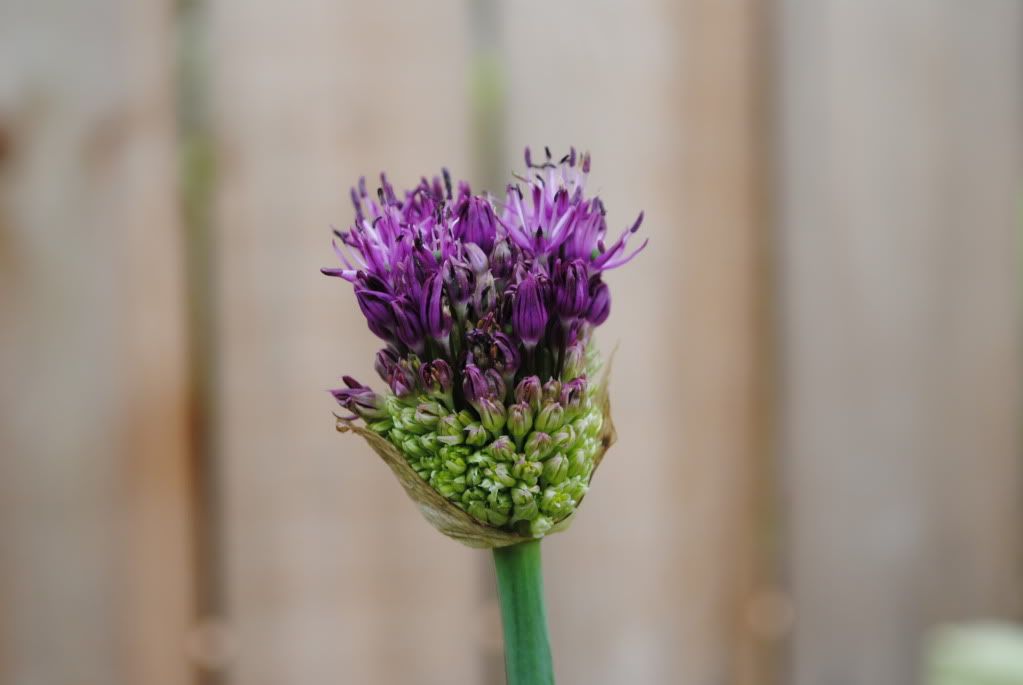 The first allium to bloom. Can't wait till they open all the way.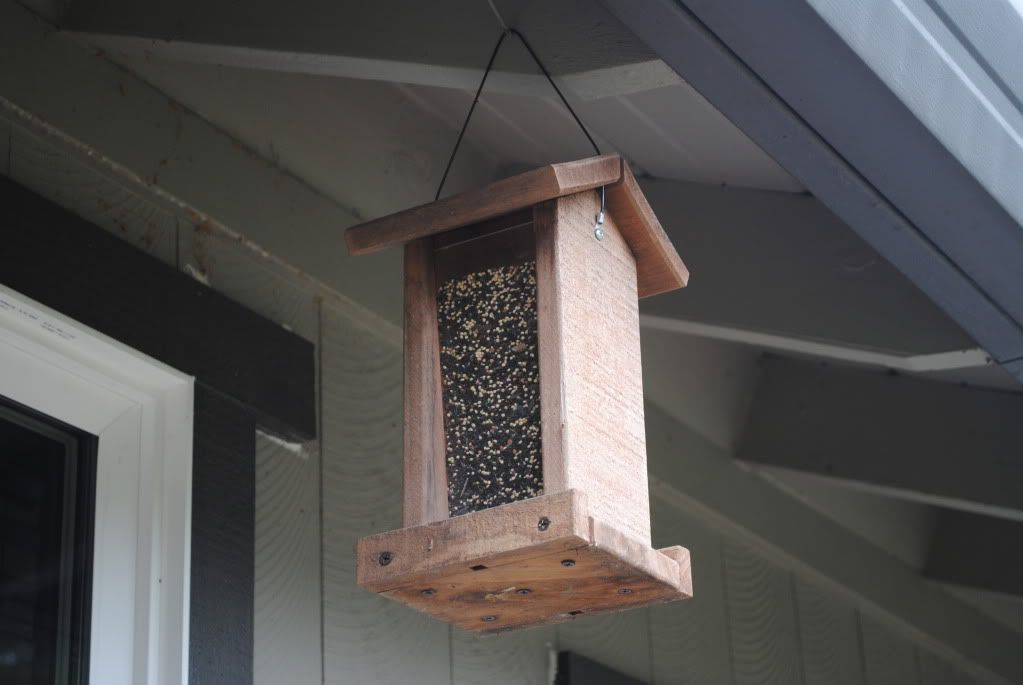 Filled all my feeders so the birds should be eating good.
We had some circle
paving
stones
laying around for about 2 years now. My husband decided to finally use them to make a path to the wood shed. He also broke down wood from our fence and cleaned up the general area. Most the wood you see was free. Friends gave us wood from cutting down a tree, some was from my grandmother's house and some was found. Little by little we fill this wood shed for free. Free heat is a good thing.
So what did you do this weekend? Add in some soccer games and you can see my weekend was super busy and productive. Cheers!